Local Home Energy Audit Experts Near Washington, Butler, Pittsburgh
Ensure the most cost-effective upgrades with a home energy audit
Contact Us For
A Home Energy Audit
A comfortable, healthy home that is easy and inexpensive to heat ad cool would be ideal. But how does one enjoy advantages like this? There may not be a universal solution, however, a home energy audit can identify the problem areas in your home and find the upgrades that will offer the highest return on your investment.
Take the guesswork out of home energy upgrades by getting a prioritized list of improvements, instead of potentially spending money on upgrades that won't get the results you want.
If you are debating an insulation upgrade or an update to your HVAC system, contact Bolster-DeHart, Inc. to set up a home energy audit, or schedule a Free Estimate.
Advantages of a custom energy audit:
In depth suggestions on which upgrades to make and in what order.
Save 5-30%* on your energy costs by making the upgrades listed in the home energy audit.
Avoid the trap of impractical energy saving claims.
All recommended upgrades have available Free Estimates.
We are a one-stop shop, able to perform all selected improvements. There is no need to hire multiple contractors.
The home energy audit process
While performing a home energy assessment, or energy audit, a Bolster-DeHart, Inc. technician will utilize a variety of tests and examinations to ascertain the function, safety, and efficiency of the systems in place in your home. Our specialist can also access unique equipment to pinpoint the weak points in your home's "building envelope," finding where and how energy is being wasted.
This in-depth inspection allows us to create a custom plan designed to fix the specific problem that ail your home, and also shows the types of upgrades you'll benefit from and in what order they should be done, such as increased insulation. Avoid a haphazard approach that can end up costing you excess money without getting the results you want, and schedule a home energy audit with Bolster-DeHart, Inc. today!
During an energy audit, we may inspect:
Insulation
HVAC ducts
Lighting and wiring
Water heater
Furnace & air conditioning
Ventilation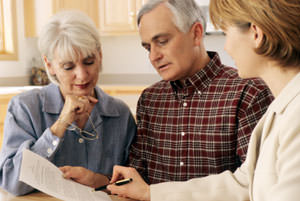 A clear path to saving energy and money. A Home Energy Checkup from Bolster-DeHart, Inc. provides you with a master plan to improve your home's energy performance, cut your utility bills, and create a healthier, more comfortable home.
We examine your house & perform assessment-identified improvements
Understanding a home's energy usage and loss is very important. The healthfulness, energy efficiency, and comfort of your home is dependant on the different systems that interact within. When one component isn't performing well, it affects all of the other aspects of the home. For example, your HVAC system will have to work overtime if you have leaky, uninsulated ductwork, increasing your energy expenses.
If you already know what part of your home needs an upgrade, give us a ring to get an estimate. If you need an idea of where to start, a home energy audit will find the issues that need repair, allowing you to choose the upgrades that will give you the biggest savings.
Pennsylvania's trusted energy experts
Bolster-DeHart, Inc. is a member of the nation's leading energy efficiency contractor network, and as such their technicians are instructed at the Dr. Energy Saver training center. We are unique in that we can not only provide a comprehensive energy audit, we can also prioritize and perform all the upgrades chosen. One call covers all the bases.
If you're interested in scheduling a home energy assessment, call or contact us today. We offer all of our services and Free Estimates to Pittsburgh, Butler, Washington, Wexford, Cranberry Twp, Mckeesport, Coraopolis, Aliquippa, Mars, Allison Park, and the surrounding areas.
*Based on figures from the U.S. Department of Energy.
Looking for a price? Get a no cost, no obligation free estimate.